In her clinic located in central Tauranga, Rose offers Acupuncture and Holistic Therapies. She treats a range of conditions, incorporating gentle Japanese Acupuncture needling techniques alongside Chinese Medicine Acupuncture.
She is also trained in Hakomi, a mindfulness and somatic psychotherapy, which she incorporates into her practice.
Rose is guided by an understanding we all have within us – an innate healing impulse which helps us on our journey to well-being and self-understanding.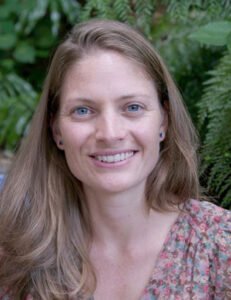 Rose holds an awareness in the importance of attuning to our need to be safe when working somatically with our mind-body-soul. She offers an opportunity in a safe healing space for you to experience embodied awareness into physical or emotional pain, or difficulties you may be facing.
Rose's particular areas of therapeutic practice and interest are: acupuncture for pregnancy and post-birth health, women's and child health, acupuncture for conditions involving chronic pain, acupuncture for mental health, relational/developmental trauma, traumatic experiences, birth experiences and altered states of consciousness.
Rose Skerten
To book a session or learn more about Acupuncture and Hakomi:
www.aldebaranhealing.co.nz
rose@aldebaranhealing.co.nz
021 665 915