You know how people feel unsure of the direction they're heading in and who they are? Like they're overwhelmed, just coping and going through a spiritual awakening.
I'm here to empower them to see the truth of who they are, their value and connecting to that spark within. Surrounded by meaningful relationships, feeling loved and appreciated.
Experiencing freedom from within and having more clarity and confidence.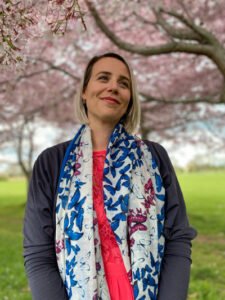 I'm Sarah, through The Sparkles Project I offer 1:1 Coaching for those ready for deep support.
A Certified Angel Card Reader and certified in Reiki I and Reiki II, I intuitively create guided meditations, host sacred sisterhood circles to cultivate community and depth in connection.
RAVE REVIEW
"It is 100% worth the investment… even though Sarah is there to guide you, ultimately the experience is what you make it. You need to commit to take action." – Courtney,
1:1 Coaching Client
The Sparkles Project is for those who want to prioritise their wellness and personal growth, shifting from feeling stuck and lonely to feeling inspired and connected, creating community and a sense of belonging.
ONLINE SERVICES
Freedom from Within (1:1 Coaching)
Sacred Circles
Guided Meditation Gatherings
Oracle Card Readings
Sarah – Sparkles Project
sarah@thesparklesproject.com
instagram/thesparklesproject
facebook: thesparklesproject